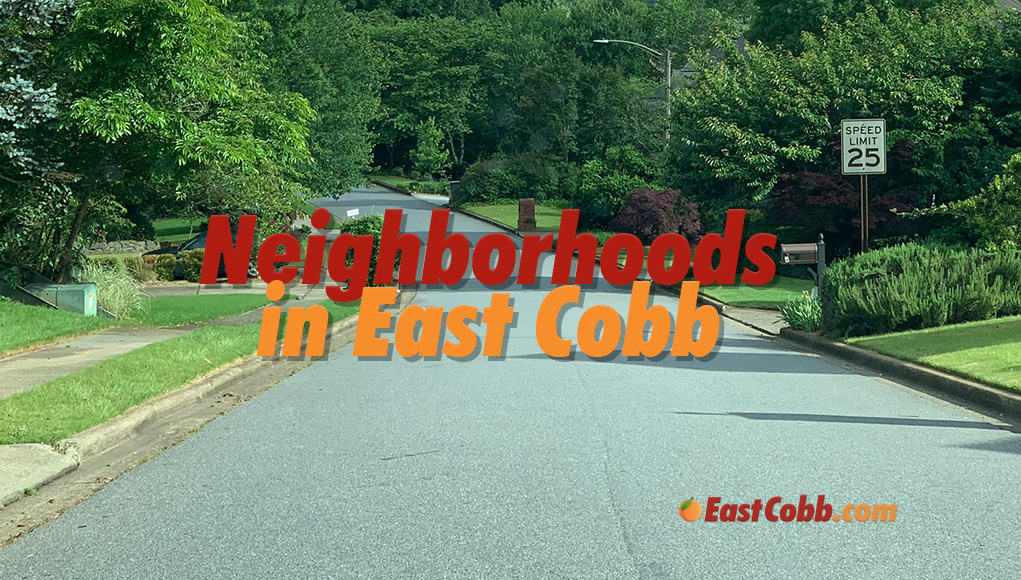 East Cobb is home to several popular neighborhoods known for their charm, amenities, and strong sense of community. Here are some of the well-regarded neighborhoods in the area:
Indian Hills: Indian Hills is a highly sought-after neighborhood known for its spacious homes, well-maintained yards, and tree-lined streets. It features the Indian Hills Country Club, offering golf, tennis, swimming, and social activities.
Walton High School District: The area surrounding Walton High School, including the above mentioned Indian Hills, Ashebrook, and East Hampton, is highly desirable due to the school's reputation and the quality of the surrounding neighborhoods.
Lassiter High School District: The Lassiter High School district encompasses neighborhoods like Highland Pointe and Highland Ridge, Northampton, and Windsor Oaks. These areas are known for their attractive homes, well-established communities, and the opportunity for students to attend the highly acclaimed Lassiter High School.
Pope High School District: The neighborhoods surrounding Pope High School, including Chimney Springs, Chestnut Creek, and Kings Farm are highly sought-after. They offer a combination of beautiful homes, strong community engagement, and convenient access to the school's renowned academic and extracurricular programs.
Atlanta Country Club: The Atlanta Country Club area is known for its luxury homes and estate properties situated around the renowned Atlanta Country Club golf course. It offers an exclusive and prestigious living environment.
East Cobb Park Area: The neighborhoods surrounding East Cobb Park are sought-after due to their proximity to the park's recreational opportunities and convenient location.
Paper Mill: Paper Mill is an established neighborhood known for its larger lots, scenic views, and proximity to the Chattahoochee River. It offers a serene and secluded living environment.
Murdock Elementary School District: The area around Murdock Elementary School, including Kings Farm, Canton Hills, and Holly Springs Crossing, is highly regarded for its family-friendly atmosphere and strong community involvement.
These are just a few examples of the popular neighborhoods in East Cobb. It's important to note that preferences and perceptions of desirability can vary among individuals, so it's recommended to visit the neighborhoods, explore their amenities, and consider factors that align with your specific needs and lifestyle when choosing a neighborhood in East Cobb.