Indian Hills Country Club, located in the heart of East Cobb, is a prestigious and well-established private club that has been a cornerstone of the community for decades. With its scenic landscapes, superb amenities, and commitment to excellence, Indian Hills offers a luxurious and welcoming environment for members and guests alike.
Covering an impressive 242 acres, the club property encompasses a wide range of amenities, including the well-manicured golf course, an inviting clubhouse,  three swimming pools, and eight top-notch tennis courts. This expansive space offers members a diverse and luxurious environment to indulge in various recreational activities and create cherished memories with family and friends.
Established in 1969, the country club features an immaculately manicured 27-hole golf course, designed by renowned architect Joe Lee, providing golf enthusiasts with a challenging and enjoyable experience. Members can also take advantage of the club's tennis facilities, where they can improve their game or participate in friendly competitions with fellow players.
Members can also enjoy a refreshing and invigorating experience at the club's state-of-the-art swimming pools. The country club features both adult and family-friendly pools, providing a perfect setting for relaxation and fun in the sun. The beautifully landscaped pool area offers ample lounging space along with food and drink options, allowing members to unwind and soak up the warm Georgia weather. Additionally, the club offers swimming lessons for children, making it an excellent place for young ones to learn and develop their swimming skills in a safe and supportive environment.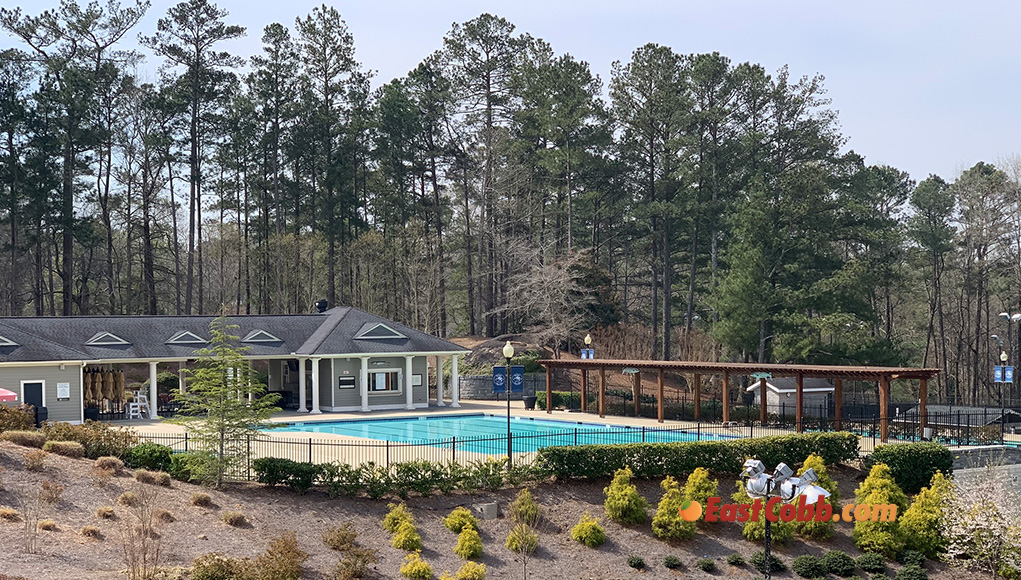 Beyond sports and leisure, Indian Hills Country Club provides an array of dining options, including the main dining room, clubhouse grill, Joe Lee's Tavern bar, and al fresco dining on the outdoor patio, all offering exquisite food and drinks prepared by skilled chefs. The club's vibrant social calendar ensures there is always something exciting happening, with events ranging from themed parties and live entertainment to family-friendly gatherings throughout the year.  With a variety of social and recreational activities, the club encourages camaraderie and lasting friendships to flourish.
As a revered institution in East Cobb, Indian Hills Country Club continues to uphold its legacy of excellence, providing its members with unparalleled experiences and cherished memories that last a lifetime.
Address:
4001 Clubland Drive
Marietta, GA 30068
Phone:
(770) 971-2605
Online:
IndianHillsCC.com
Bonus Trivia:
In 1970, Indian Hills was the largest single family subdivision between Washington D.C. and Houston.
The Indian Hills subdivision is the size of a small city, with 1,680 homes and an estimated 4,500+ residents.