"An Ancient River in a Modern City"
Flowing southwesterly through Atlanta, the Chattahoochee River is among the oldest and most stable river channels in the United States. For an impressive span of at least 185 million years, the river has remained locked in place along the Brevard Fault Zone, shaping the landscape and offering a timeless waterway that has witnessed the passage of ages.
The Chattahoochee River National Recreation Area is a protected area of the river, with numerous access points along the eastern border of East Cobb. The park in total covers 48 miles of the Chattahoochee River, stretching from the Buford Dam to the city of Atlanta. The park was established in 1978 to preserve the natural beauty and cultural heritage of the river, and to provide recreational opportunities for visitors.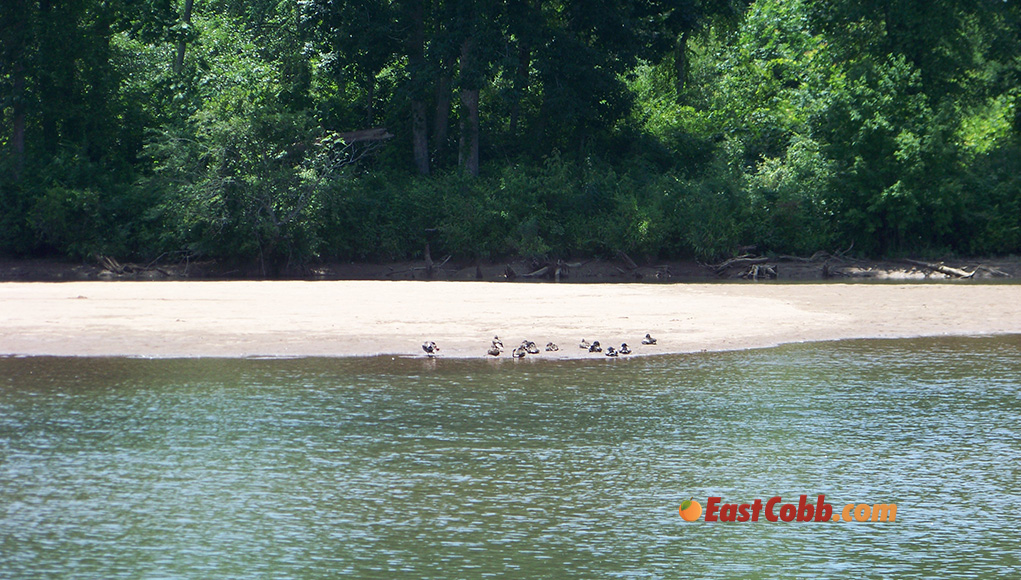 The Chattahoochee River itself is the centerpiece of the recreation area, providing a picturesque setting for a variety of water-based activities. Families can enjoy canoeing, kayaking, or paddleboarding on the river, immersing themselves in the tranquil surroundings and enjoying the gentle flow of the water.
The Chattahoochee River is one of the most important rivers in Georgia, providing water for drinking, industry, and recreation. The river is also home to a variety of wildlife, including fish, birds, and mammals. The park offers a range of activities for visitors, including hiking, fishing, kayaking, canoeing, rafting (shoot the 'hooch), and more.  Fishing enthusiasts will find ample opportunities to cast their lines and try their luck, with the river teeming with bass, trout, and other fish species.
The recreation area also offers numerous hiking trails that wind through the lush woodlands and along the river's edge. These trails range in difficulty, providing options for casual walks or more challenging hikes. As you explore the trails, you'll be rewarded with breathtaking views, vibrant flora, and opportunities for birdwatching.
The park is divided into several different locations, each offering unique recreational opportunities. Some of the most popular locations include Island Ford, where visitors can hike, fish, and view wildlife, and the Johnson Ferry location, which offers hiking trails, a visitor center, and historic sites. Other popular units include Cochran Shoals, Powers Island, and Paces Mill.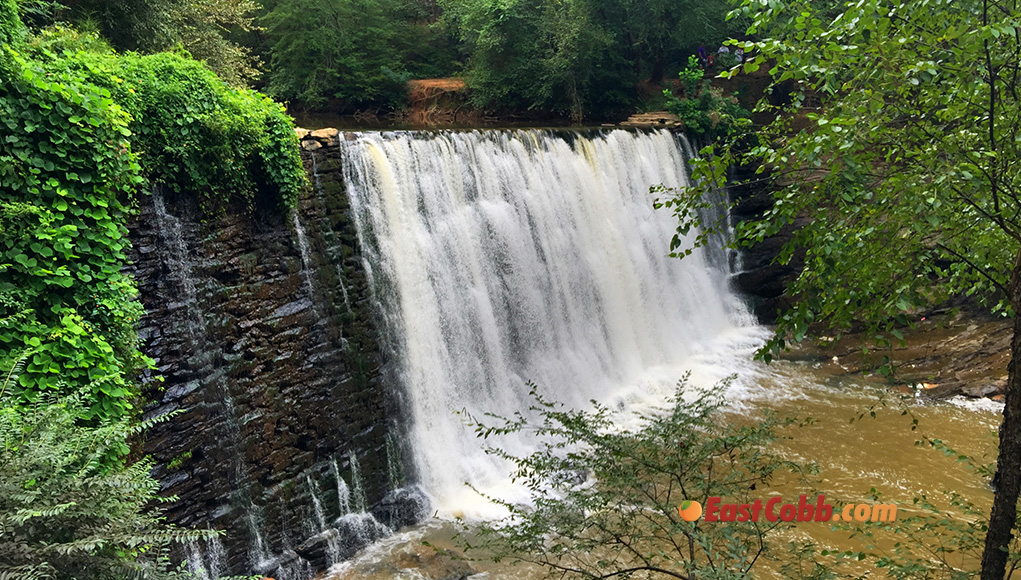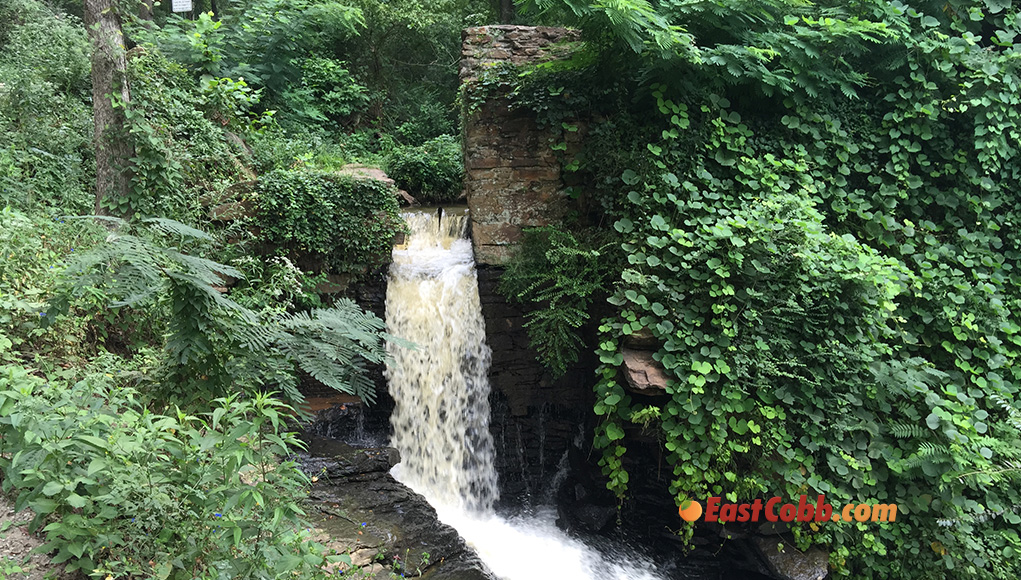 Picnic areas are scattered throughout the recreation area, providing a perfect spot to enjoy a family lunch or snack amidst nature's beauty. Many of these areas offer riverfront views, creating a serene atmosphere for relaxation and rejuvenation.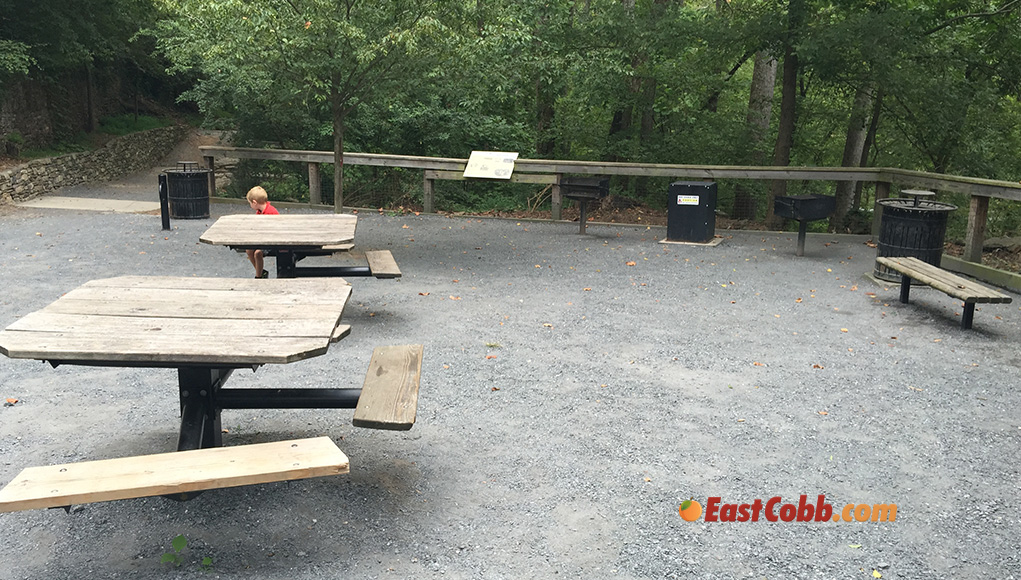 The Chattahoochee River National Recreation Area also serves as an educational resource. The visitor centers located within the park offer exhibits and information on the natural and cultural history of the area. Families can learn about the diverse ecosystems, wildlife, and the significance of the Chattahoochee River in shaping the region's history.
With its miles of riverfront, diverse wildlife, and range of recreational opportunities, the Chattahoochee River National Recreation Area is a true gem in East Cobb, inviting visitors to explore, relax, and appreciate the wonders of the Chattahoochee River.
Address:
301 Johnson Ferry Rd. SE,
Marietta
GA
30068

Phone:
(678) 538-1200