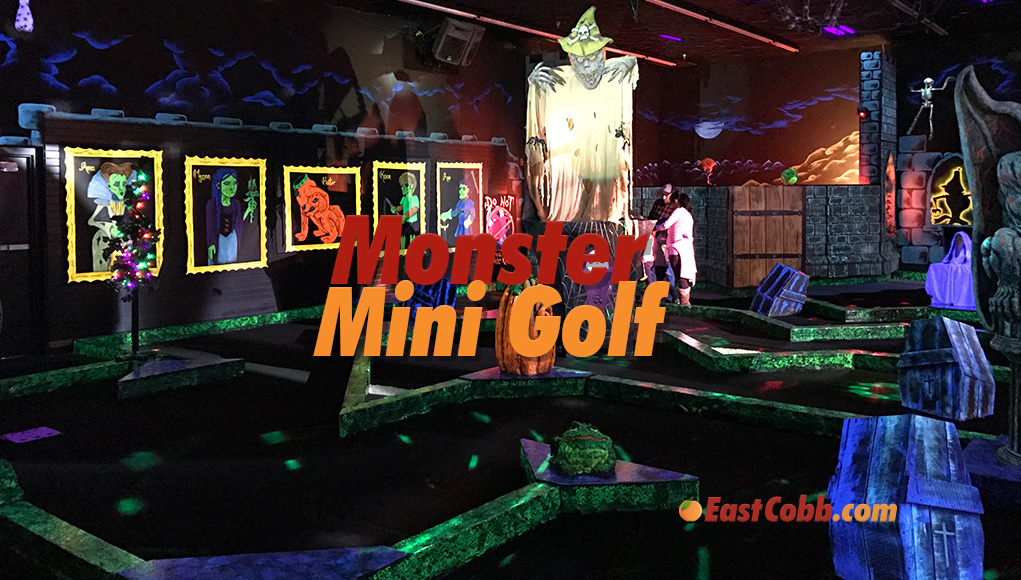 A Spooky Spin on Miniature Golf
Just west of East Cobb lies a uniquely thrilling entertainment destination – Monster Mini Golf. This eerie and captivating mini golf course offers a delightful twist on the classic game, drawing visitors into a world where monsters come alive and fun takes on a whole new dimension.
Step into Monster Mini Golf and find yourself transported into a fantastical realm where monsters and ghouls roam freely. The creators have skillfully crafted a visually immersive environment, complete with intricate details and impressive artwork. Each hole is a work of art, portraying a distinct theme that ranges from spooky graveyards to haunted houses. The meticulous attention to detail ensures that players are fully immersed in the fantasy, making every putt an adventure in itself.
Monster Mini Golf isn't just about the aesthetics – the gameplay itself is a delightful challenge for visitors of all ages. With creatively designed holes that incorporate obstacles and interactive elements, players are faced with a combination of skill, strategy, and a dash of luck.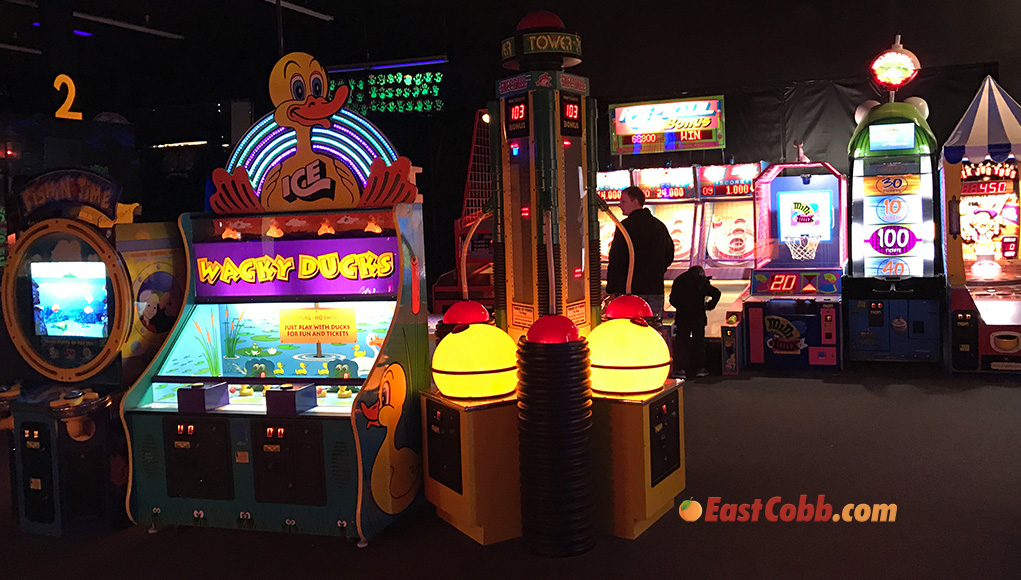 But the fun doesn't stop at mini golf – Monster Mini Golf also boasts an arcade that adds another layer of excitement to the overall experience. The arcade offers a diverse selection of games that cater to various tastes and ages. From classic arcade games that evoke a sense of nostalgia to modern and cutting-edge attractions, the arcade provides a fantastic option to round out your visit.
For those looking to celebrate a special occasion in a truly unique way, Monster Mini Golf's birthday party room offers an ideal setting. The themed party room allows guests to continue the fun after their round of mini golf, providing a space to gather and enjoy refreshments while surrounded by the enchanting and slightly eerie ambiance of Monster Mini Golf. The combination of mini golf, themed decorations, and arcade game area creates a memorable and one-of-a-kind birthday experience.
Monster Mini Golf goes above and beyond to offer a multi-dimensional entertainment experience. From its captivating mini golf course that transports players into a world of monsters and adventure, to its themed birthday party room and exciting arcade, it caters to a diverse range of interests and occasions.  So, if you're up for a ghoulishly good time and a round of mini golf like no other, look no further than Monster Mini Golf.
Address:
Town Center Market
2505 Chastain Meadows Parkway NW
Marietta, GA 30066
Phone:
(770) 423-2212
Online:
MonsterMiniGolf.com